Happy Thanksgiving everyone!
The Thanksgiving Tree is up in our home, both of my sons are coming home, and we are ready to celebrate! I hope you are too. First – a bit of gratitude for all of you. I want to thank those of you who read my posts and are actually interested in them, and give a special thanks to those who comment or give a "like" via Facebook or on the WordPress Blogsite (The blogsite makes that a little tricky, so I get way more comments/likes on Facebook). I have truly enjoyed the writing process, posting every two weeks over the last 4 months, and it means so much more when people read it and tell me they enjoy it. So, on this Thanksgiving, I'm grateful for you.
Thanksgiving is my favorite holiday, and it's not even close. It's about family, fall, and food. I am pretty good at ignoring all of the commercial attempts to let the next holiday overshadow this one, and I allow myself to enjoy every minute of what this holiday brings.
We are celebrating Thanksgiving on Friday this year! What? Have I lost my mind? That was gone a long time ago, but hear me out. My son Ryan's talented and beautiful fiancé works with the Sacramento Food Bank as their lead (and only) attorney. Between her work with immigration and all that the organization does, she is busy! On Thanksgiving morning, they have their annual 5K run fundraiser, and it is critical that she be there to help make that event happen. So instead of us missing out on her presence, we are waiting until Friday, so we can all be together. As a bonus, my sister-in-law and her family will be able to attend as well. And if you haven't yet found a way to lend a hand to those in need on this Thanksgiving, why not make a donation to the Sacramento Food Bank? Any donation will go a long way.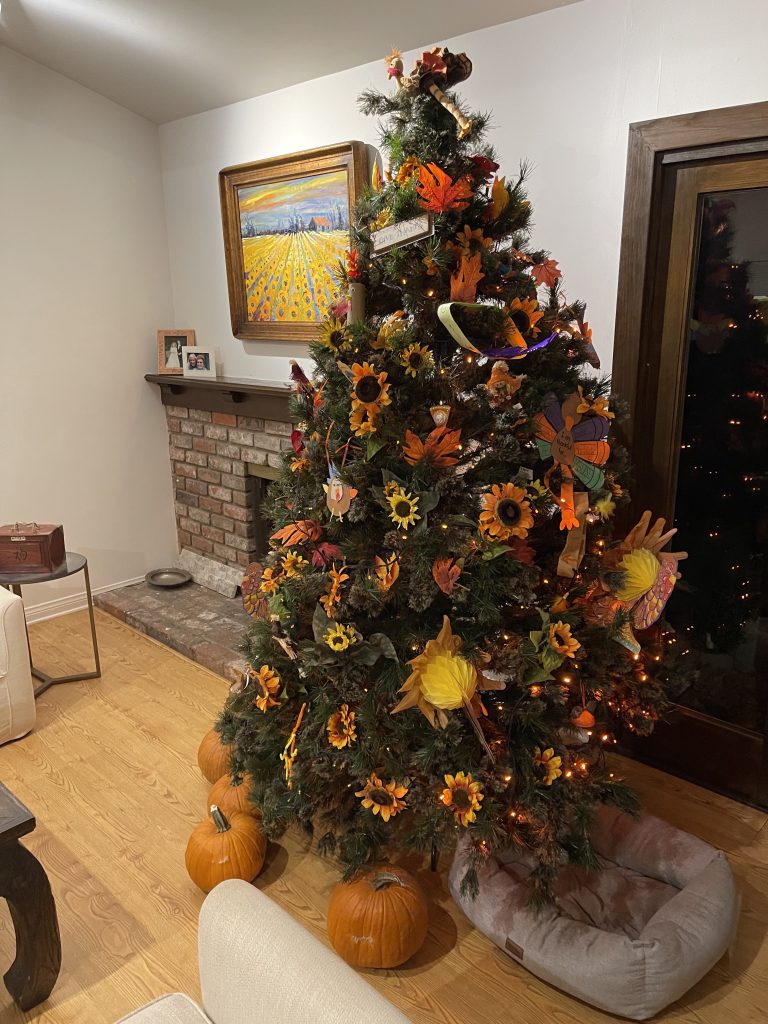 Although we have a few loved ones who can't attend this year (Mom, Bessie, Pat, and John – you will be missed terribly!), we will have between 16 and 20 at the table. We serve the meal somewhere between 1:59 and 2:01 in the afternoon, and no, I have no issues when it comes to a meal being served on time and everyone being ready at that time. As long as they are on time, no one gets hurt. It looks like it will be 75 degrees and sunny, so we will be eating outdoors.
I start cooking on Thursday! I'll be brining the turkeys, making the spicy cranberry sauce, preparing the cheese grits, making the cornbread for the dressing, and baking the pumpkin (Jill does the pumpkin pies) and chocolate pecan pies. For all of my Thanksgiving recipes, go to my principalchef.com's Thanksgiving Page.
I hope that each of you has a special Thanksgiving holiday (Thursday, Friday, or both!) that gives you the time and space to reflect on all that you are grateful for, and that you are able to make the most of the time with your family and loved ones. Happy Thanksgiving!